Services
Leave your hectic life at the door and enter our cozy, relaxed spa. Unlike any spa in the area, Apple Day Spa offers total relaxation in a comfortable atmosphere. Our talented spa technicians perform treatments that deliver results and nurture the soul. Experience any of our treatments and see for yourself.
Welcome, and thank you for choosing Apple Day Spa for your spa and wellness destination. Whether you're here to relax, unwind and escape from the day or maintenance of your wellness goals-we have the services for you. Please take some time to browse through our menu of services. We suggest pairing your service with a relaxing and rejuvenating soak in our hydrotherapy bathe, complete with a detoxifying Epsom salt soak-blended in house with essential oils to enhance your experience.
We also have an infrared sauna with LED light therapy-great for detoxing, skin rejuvenation and combatting Seasonal Affective Disorder. Whatever you choose we're so glad you're here and look forward to making your experience memorable.
HydroSoak
Soak away stress, muscle aches and tension. Hydrotherapy combined with the detoxification benefits of Epsom salts blended with essential oils will stimulate circulation, detox and relaxation. Enjoy soaking alone or with a loved one in our double hydrotherapy tub for two. We recommend scheduling a soak with any of your massage/spa treatments. Enjoy this 20 minute soak along with a refreshing fruit and herb infused water and your choice of aromatherapy salt scents.
$32
Scrub and Soak
They Hydrotherapy soak just got better! Begin with a self-applied exfoliant consisting of hydro-active mineral salts and detoxifying oil to nourish and refine your entire body. Then immerse yourself in our bath of pure relaxation and effortless detoxification in Epsom salts and aroma therapy. Enjoy a fruit smoothie while you soak….the results are silky smooth skin and a stress free mind and body! Follow with a self-application of body hydrating cream.
$42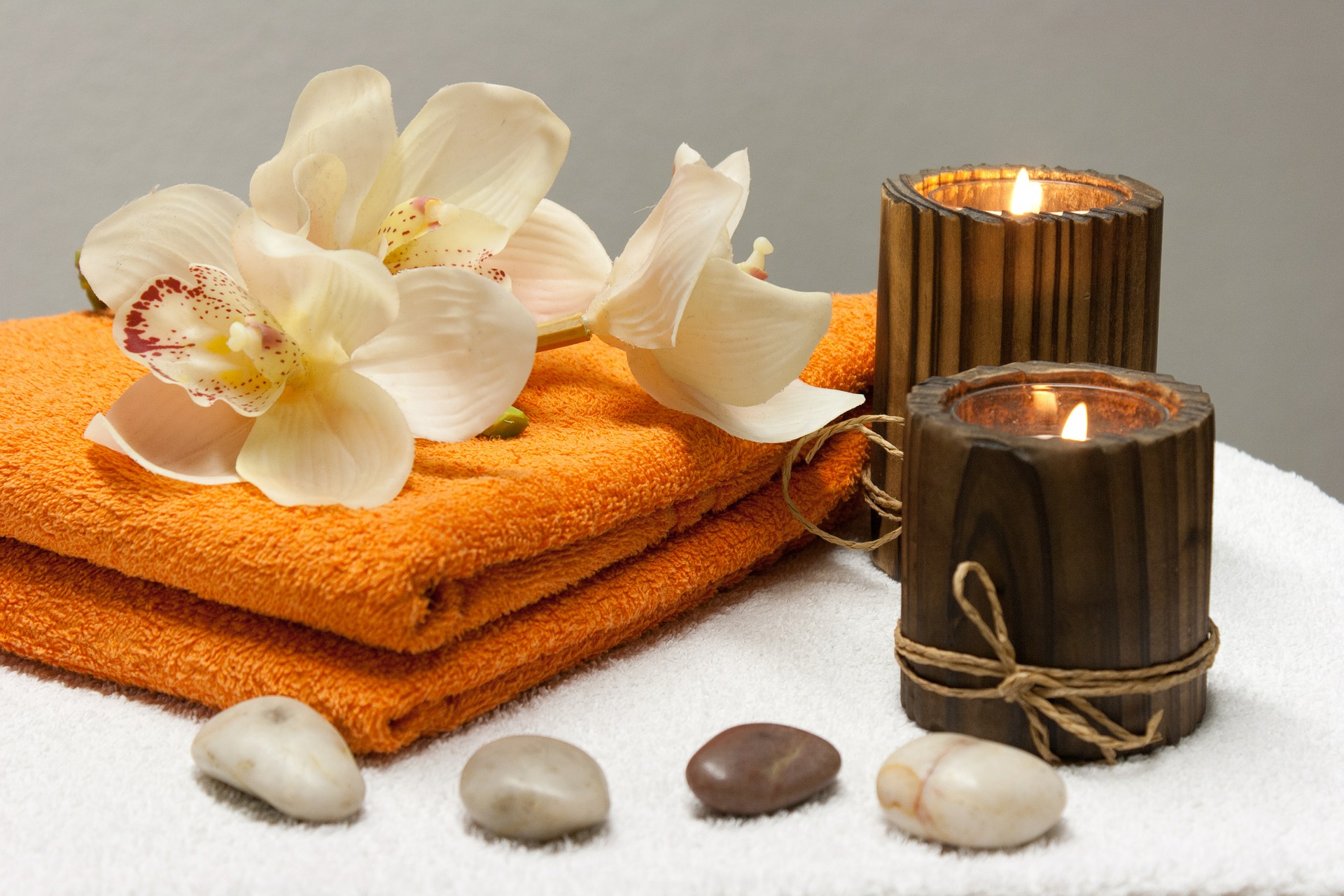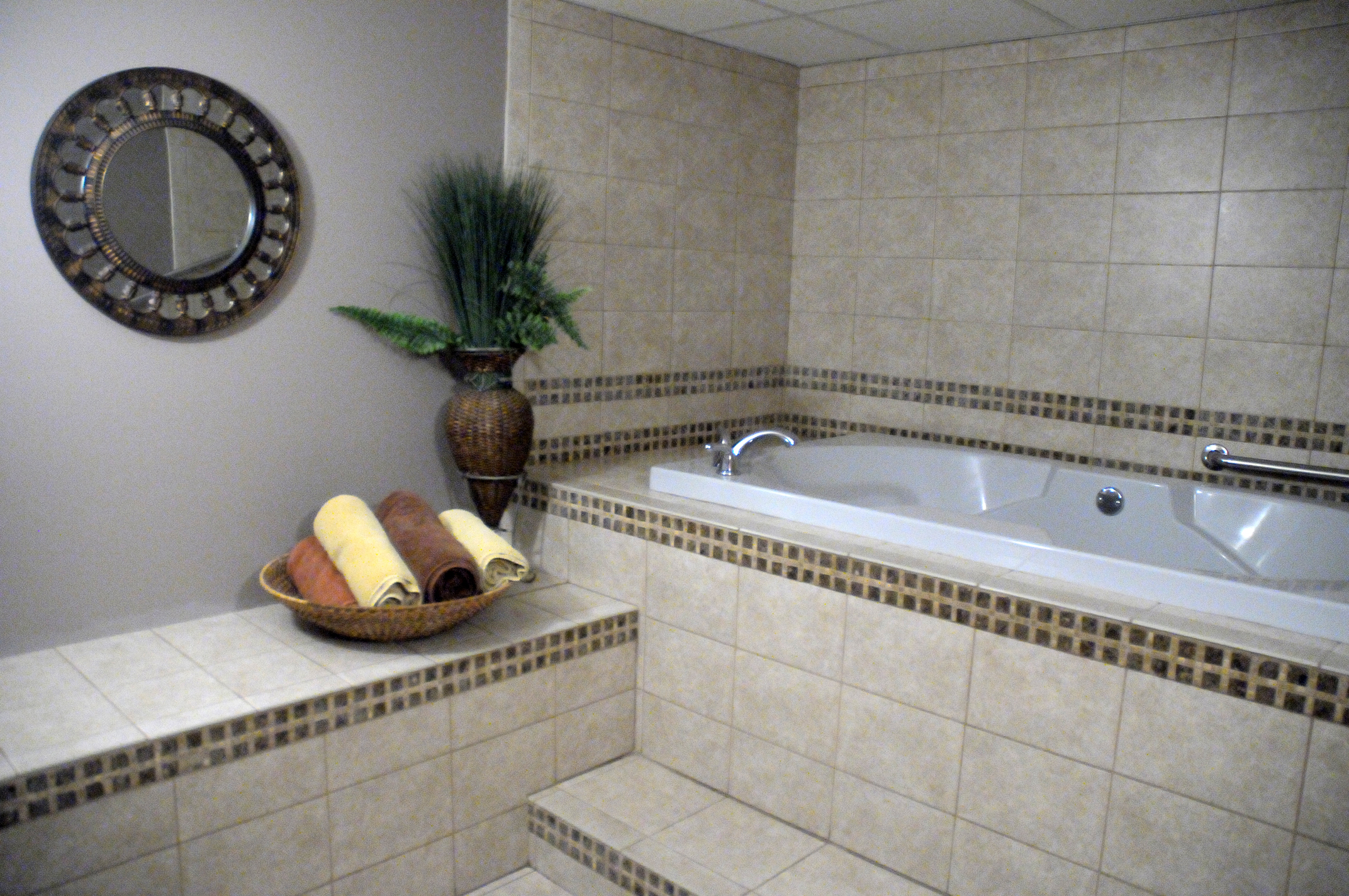 Signature Apple Facial
Prepare yourself to ease into a state of pure relaxation. The ultimate facial with soothing massage for the face, chest, arms & lower legs. Customized to your specific facial needs, the Signature Facial is designed to deep cleanse, nourish, and protect your skin. Includes post-facial makeup.

$114
 Exclusively at Apple Day Spa: Our customized facial treatments are a comprehensive, personalized experience that addresses all your skin concerns. Take this ultimate journey to your healthiest-looking skin. You choose the time and our trained therapist will deliver the right Dermalogica experience for you. Each facial includes Face Mapping™ and skin analysis.
Pro Skin 60
This classic facial treats everything from rosacea and acne to pigmentation. Customized to your specific skin care needs. Includes hand and foot massage and extractions.
*An Apple Day Spa favorite.
$90
Pro Skin 30
An excellent educational facial designed to introduce you to our professional facial treatments — great for teens, on the go, or for that special event.
$64
Warm Stone Facial
Relax with an indulging deep cleanse, hot steam and warm stone massage for the face, neck and shoulders. Warm stones are also incorporated to the hands and feet, leaving you with a blissful sense of well-being.
$96
Ultra Calming Cold Stone Facial
Red, itching, burning skin — don't conceal it. Control it! This treatment is serious relief for sensitized skin that calms, soothes and replenishes the most aggravated, irritated, inflamed skin. By targeting the triggers behind redness, itching and stinging, this treatment will help recover skin health for long-term relief from flare-ups.
$96
Firming Collagen Facial
Experience our most powerful facial treatment, designed to combat the signs of aging. Ideal for prematurely aging, sun-damaged and aging skin (with immediate visible results).
$108
Stress Positive Eye treatment
This active, cooling cream-gel treatment and masque visibly lifts and energizes the eye area while brightening and de-puffing under-eye circles.
$27
---
Microcurrent Facials
As seen on Rachael Ray
This facial is ideal for guests looking for a lift, or wanting to prevent and reverse falling in the face. It uses the Neurotris device that uses 2nd generation microcurrent to shorten, lengthen, tone, and train the muscles to lift or prevent them from falling. This facial also includes light therapy to help rebuild the natural collagen and elasticity in the skin.
Apple Day Spa offers the ultimate in Mircocurrent Therapy, using the awarded Neurotris machine which is more effective and faster than any Mirocurrent machine on the market.
Apple Day Spa is your healthy alternative to today's harsh mainstream treatments like Botox, lipo and surgery. Whether you are trying to lose weight, tighten loose skin, look younger, or manage stress, our expertly trained staff is here to help guide you to better health and wellness.
Talked about as "The Miracle Machine" in Vogue magazine.
Ultimate Age Defying Facial
This non-invasive facial is a complete and comprehensive service that targets fine lines and wrinkles, improves skin tone and elasticity, & offers intense hydration. Recommended in a series for optimal results. Maintenance services are recommended monthly for longevity of results.
Express Brow Lift
Your eyes will see the difference with Microcurrent Technology, dramatically reducing fine lines and wrinkles by targeting expression aging around the eyes and forehead.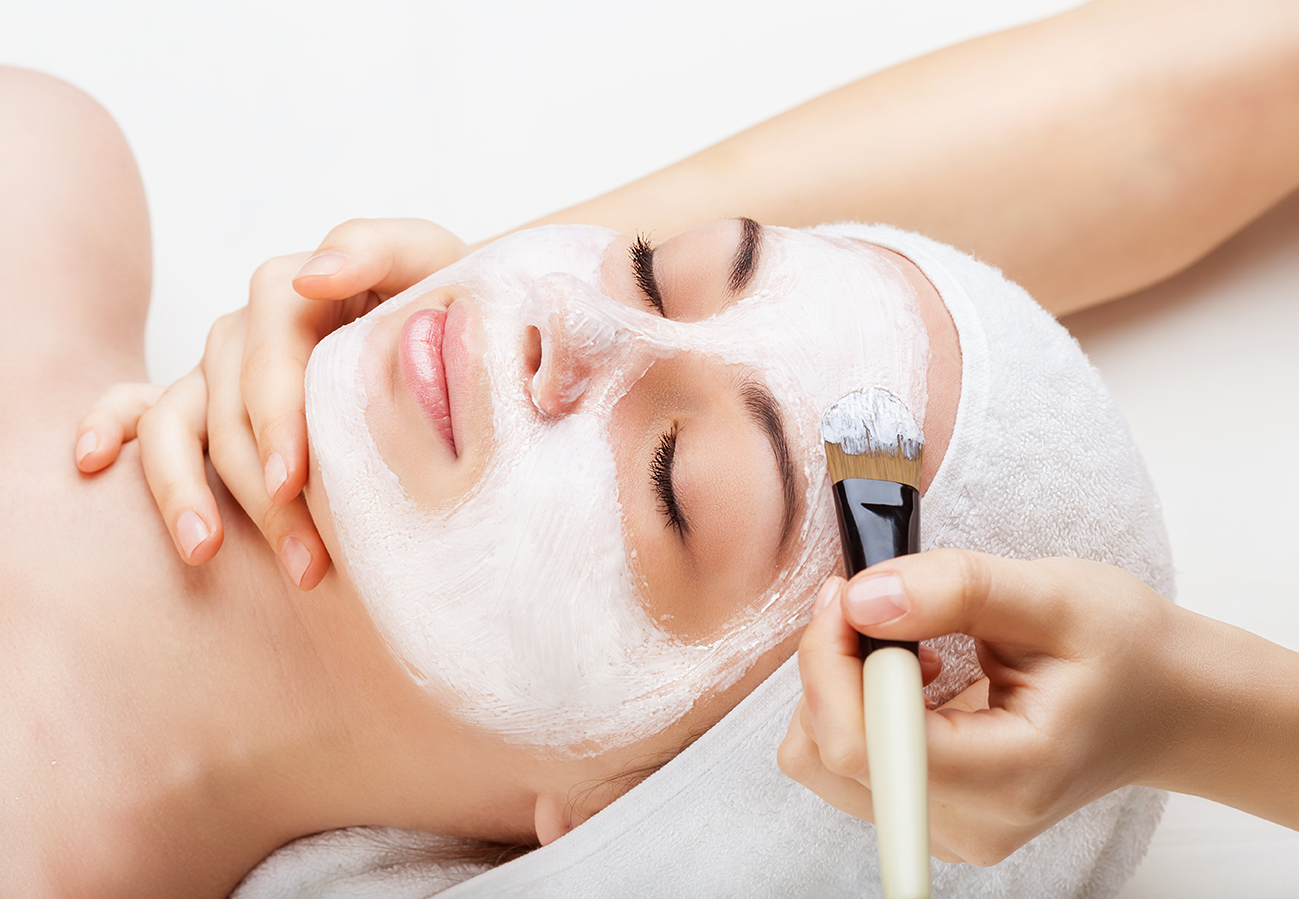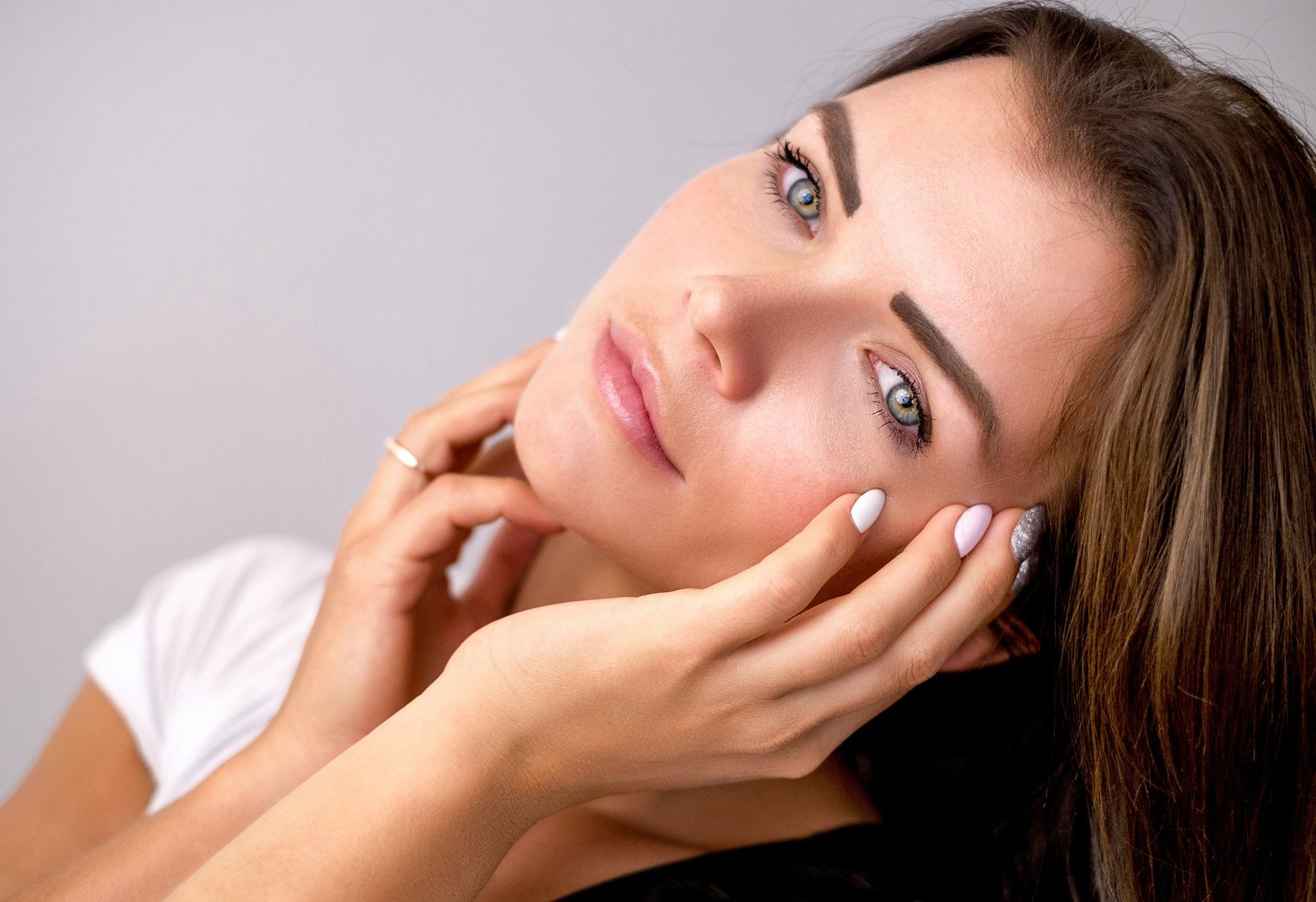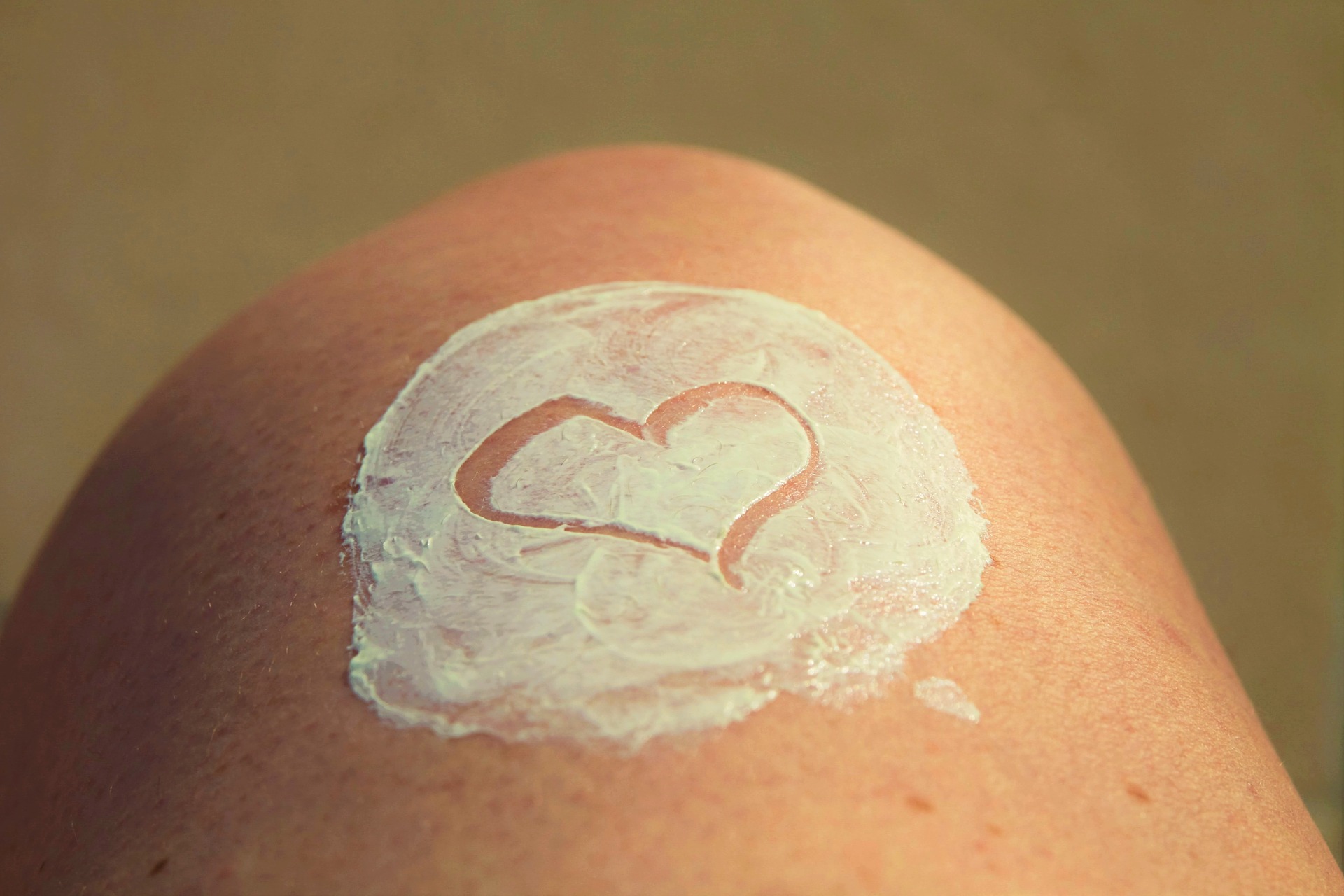 Dermabrasion
Hydra Facial
Your skin is most beautiful when it's healthy. We believe that by focusing on nourishment, restoration, and damage prevention, outward radiance naturally follows. Skin health doesn't need to be complicated.
At Apple Day Spa we promise that our non-invasive treatment will not only improve the look of your skin, but also to restore it to its healthiest state.
Great for all skin types, the HydraFacial MD® Treatment is not only highly effective at improving overall skin health, but also excellent for remedying:
Fine Lines and Wrinkles
Elasticity & Firmness
Skin Tone Evenness & Vibrancy
Skin Texture
Hyperpigmentation/Photo Damage
Oily/Congested Skin
Enlarged Pores
Advanced Signs of Aging
Signature HydraFacial 
(30min.)
This treatment deeply cleanses, exfoliates, and hydrates the skin utilizing super serums filled with antioxidants, peptides and hyaluronic acid.
$178
Deluxe HydraFacial (60 min.)
An invigorating treatment that includes all of the essentials of the Signature HydraFacial while addressing your specific skin concern with a Booster of your choice. This treatment concludes with LED Light Therapy to further reduce the visible signs of aging. Select a treatment below:
Restorative HydraFacial
Includes reGen Booster to improve the appearance of skin tone, texture, and elasticity.
$245+
Age-Refinement HydraFacial
Includes DermaBuilder to reduce the appearance of fine lines and wrinkles.
$245+
Radiance HydraFacial 
Includes Britenol to minimize the appearance of dark spots.
$245+
Clarifying HydraFacial
Includes Extended Extractions and Blue LED Light Therapy.
$245+

Platinum HydraFacial (90 min)
The ultimate HydraFacial experience! Begin the detoxification process with Lymphatic Drainage. Then, the Signature HydraFacial deeply cleanses, exfoliates, extracts and hydrates the skin while addressing your specific skin concern with a Booster of your choice. This treatment includes LED Light Therapy to further reduce the signs of aging.
$330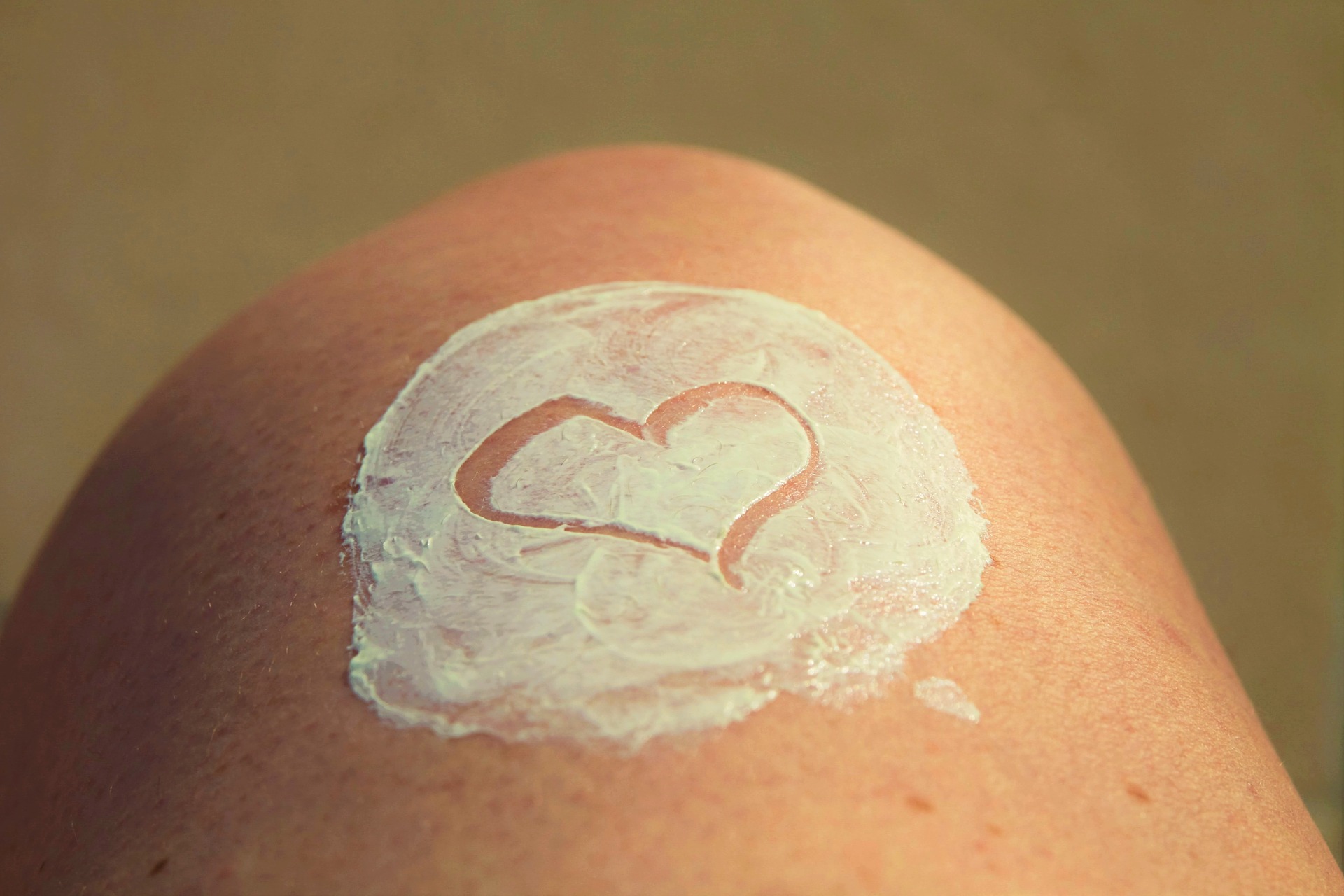 Anti Stress Back Treatment
A soothing treatment targeted on relieving stress in the back, scalp and feet. Encompass yourself in a warm wrap while enjoying a scalp and foot massage, then feel the stress melt away with a deep tissue back and neck massage. *An Apple Day Spa favorite.
$103+
Our results driven body work is individually prescribed for you! You choose the length of time and after a thorough consultation with your therapist and you choose the treatment to meet your specific needs.
Medical massage available by consultation. Massage and bodywork is available in 25, 50, 80 and 110 (by consultation) minute sessions.
Hydrotherapy Soak is recommended with all of our massage & body treatments.
Medical Massage
Medical Massage is a combination of modalities used to treat a specific diagnosis that you've been given by your doctor or physical therapist.
Specialty Massage
Reflexology
This celebrated, ancient technique manipulates the reflex zones of the feet to help restore balance to the entire body by releasing the flow of energy. Not only will your feet feel terrific, you will experience increased relaxation and circulation. Recommended in a series for best results.
$58+
Scalp Massage
Natural healing relaxation and stress reduction with massage oils makes this deep head and neck massage a must. Hair and scalp tonic nourishes and revitalizes the scalp. Add on a blow dry and styling and leave looking and feeling amazing.
$45
Prenatal Massage
This nurturing massage for expectant mothers alleviates many of the physical and emotional pregnancy-induced challenges. Expectant mothers lie safely and comfortably as muscle aches, fatigue, headaches, and water retention are eased.
$103+
Sinus Soother Treatment
Relieve sinus pressure and inflammation with this healing aromatic treatment while unblocking nasal passageways with a soothing blend of essential oils. Enjoy a pressure point massage that decreases inflammation and detoxifies the lymph. Warm towels are incorporated into the treatment.
$45
Fibro-Massage
This massage is designed for those dealing with the discomfort of Fibromyalgia or other autoimmune disorders that cause pain. 
TMJ Massage
Do you grind your teeth? Is there a clicking or popping sound accompanied with your chewing? Do you suffer from chronic headaches? Does your face/jaw feel achy and tired? Ringing in your ears? You may be suffering unnecessarily from temporomandibular joint disorder (TMJ). Massage can help that!
Massage for discomfort of TMJ is a comprehensive therapy that combines some trigger point work with soothing lengthening strokes to the muscles and connective tissue surrounding the jaw and neck.
$57
Athletic Recovery Massage
Return your body to peak condition. This massage, designed especially for athletes, combines intense, constant pressure with targeted stretching to relieve sore muscles and increase flexibility. Increased muscle elasticity encourages recovery for improved athletic performance.
Stretch
In this practitioner assisted treatment we will target specific muscles or just an overall full body stretch. Benefits of stretching include, but are not limited to, reducing the occurrence of injury by increasing flexibility, improving posture and muscle function which will improve overall circulation and range of motion.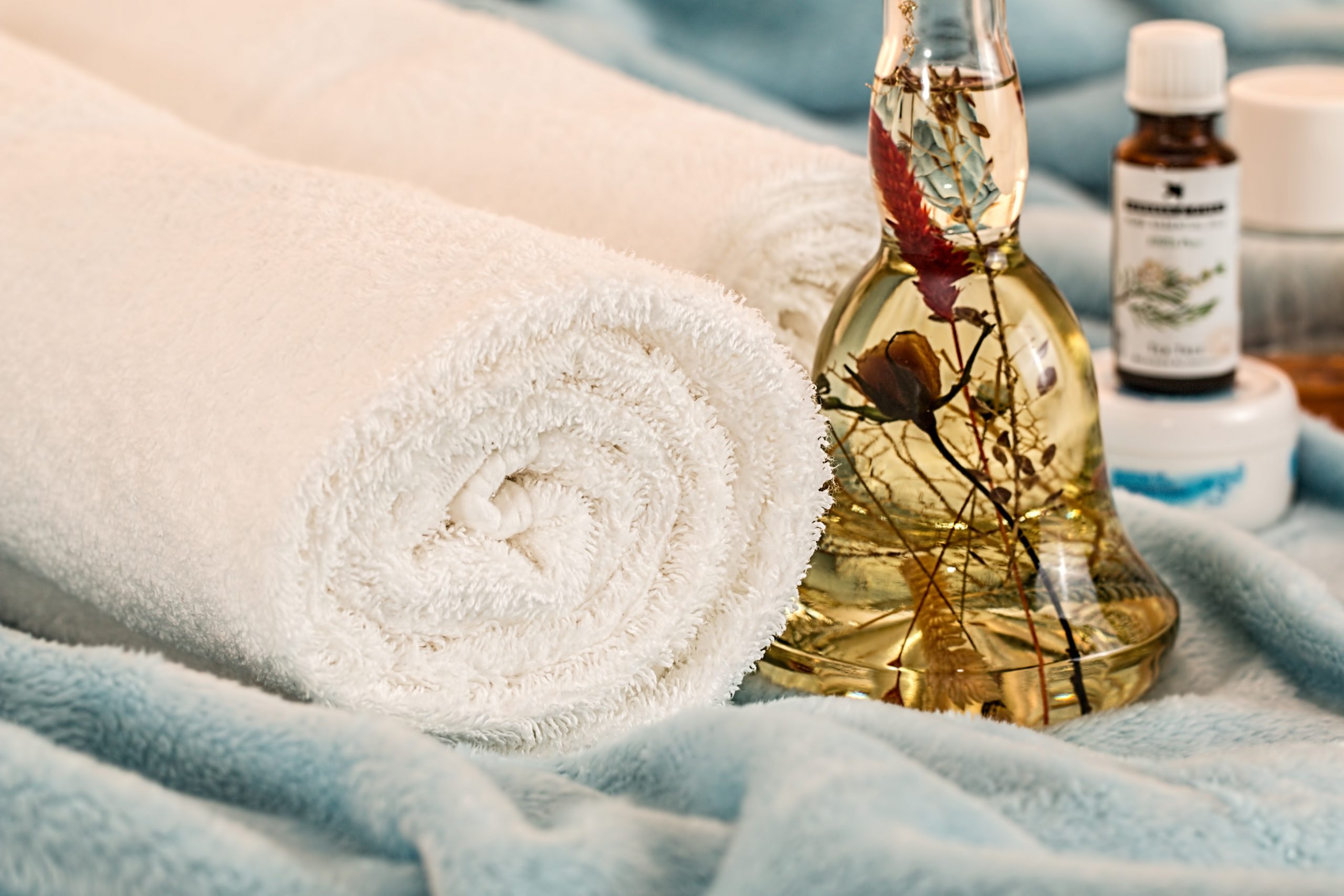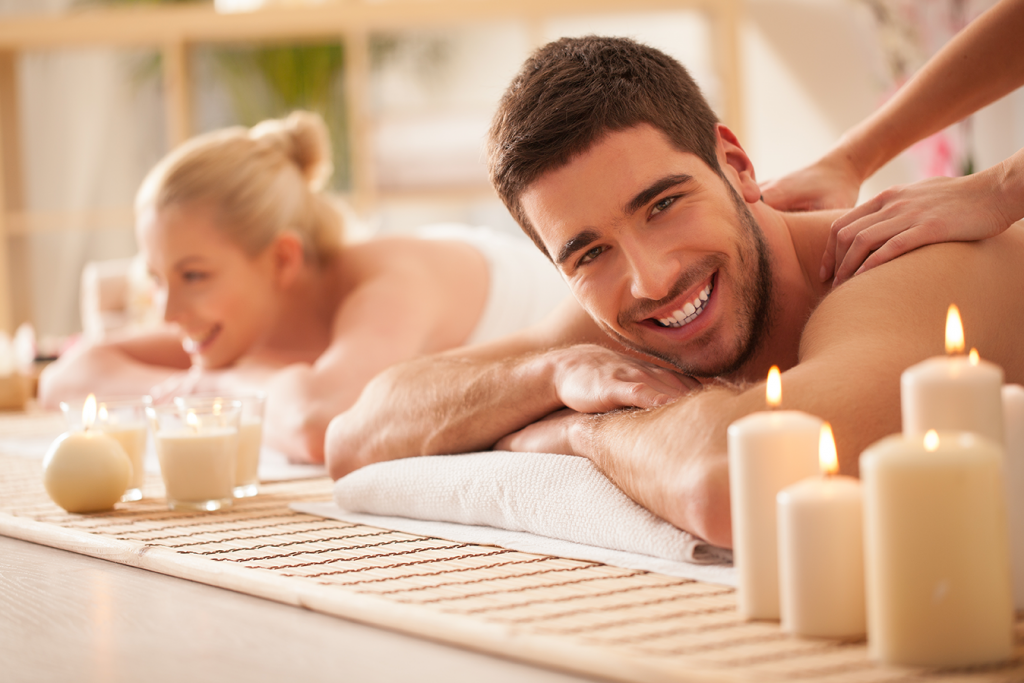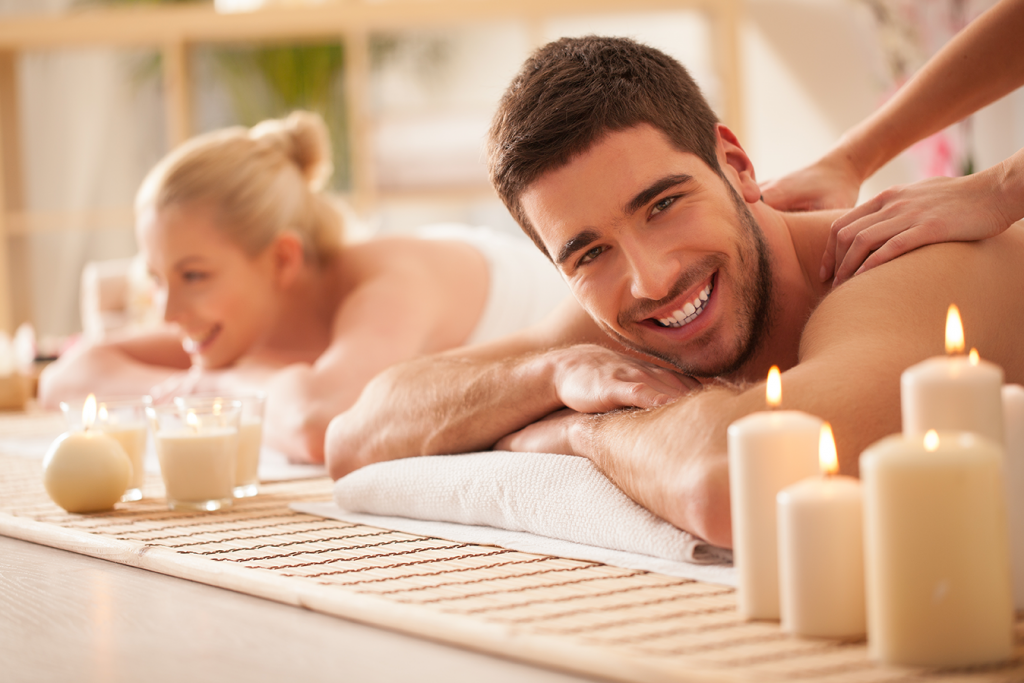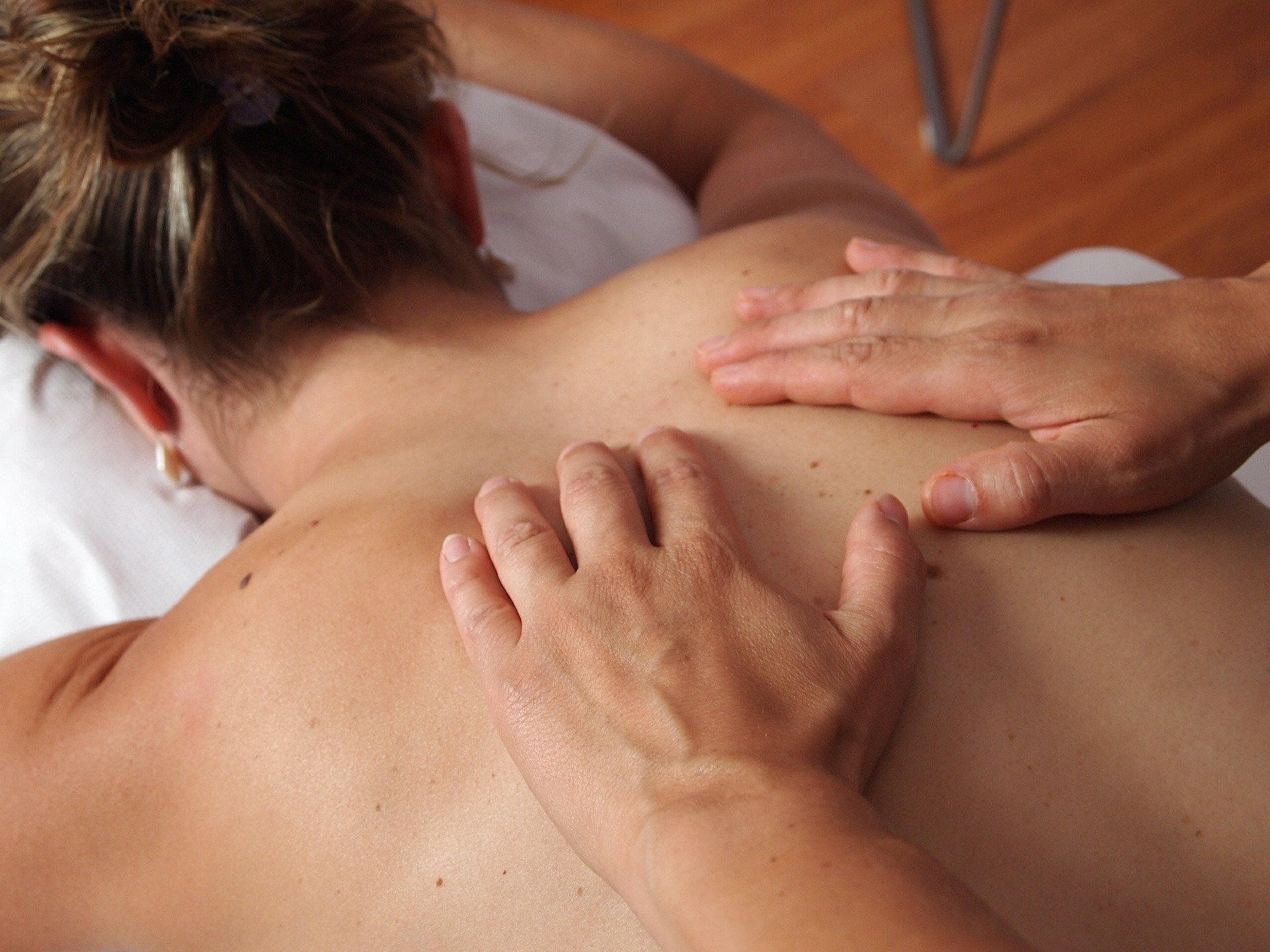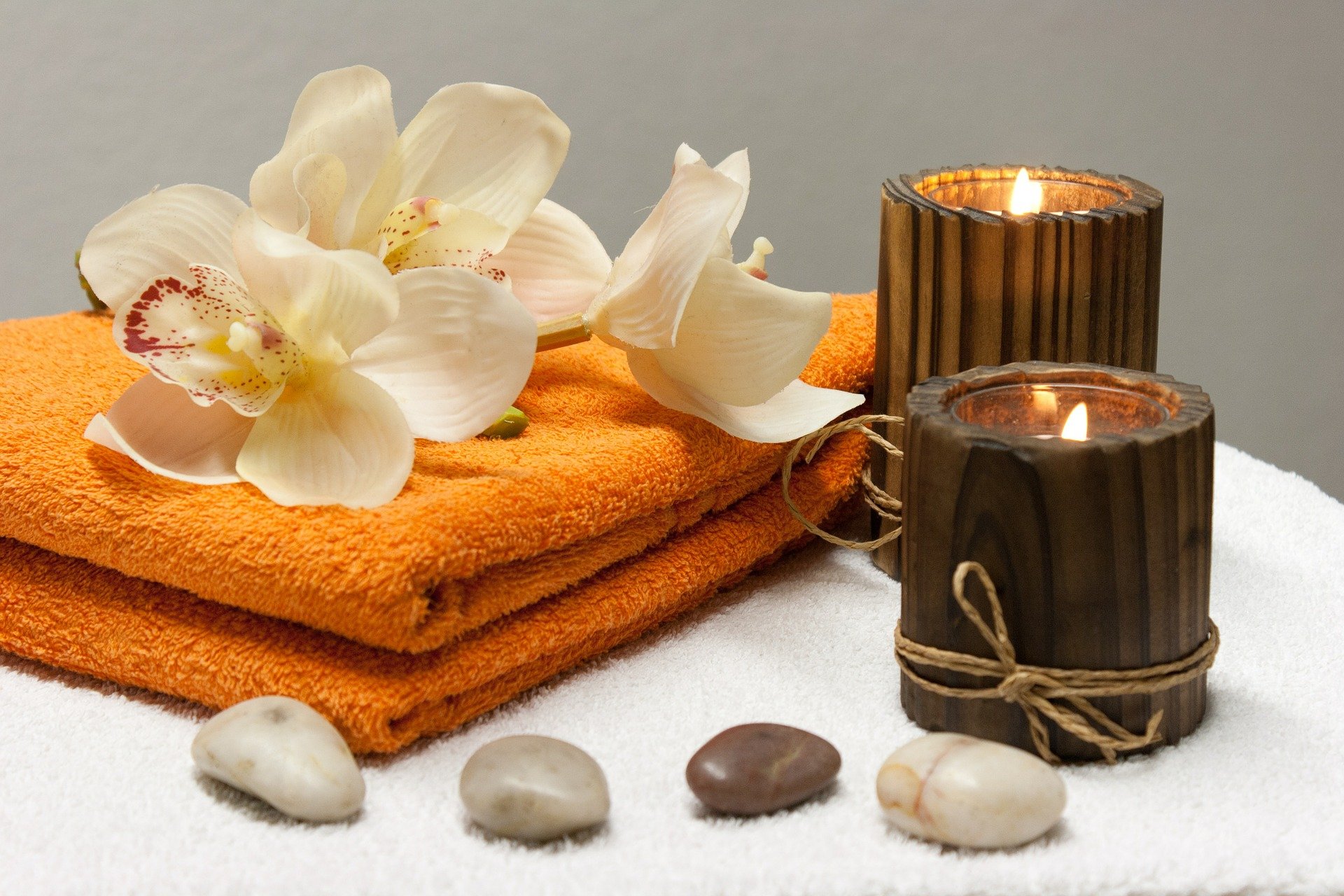 Luxury Lay Down Pedicure
Available in 50 or 80 minutes. This pedicure is a MUST! Not to mention its SUPER relaxing. You might even fall asleep while getting your toes done, and that's OK! This new water-less pedicure takes place on one of our comfy treatment tables in a softly lit quiet room. Nestle under a cozy blanket with a lavender scented eye pillow and warm neck wrap while our professional technician takes care of you. Trust us you will LOVE this service while getting all the benefits of our ultimate body buff, hot towel compresses and exceptional nail care.
$75+
Foot Treatments
Pedicures
Available in 50 and 80 minutes. Treat your feet!
Relax with a detailed pedicure experience! Feet are soaked, toenails trimmed and filed. Cuticles softened, exfoliating scrub is worked in, calluses are removed and toe nails are polished.
The 80 minute pedicure includes your choice of warm paraffin or detoxifying mud while the feet, lower legs and hands are massaged.
$55+
Luxury Lay Down Pedicure
Available in 50 or 80 minutes. This pedicure is a MUST! Not to mention its SUPER relaxing. You might even fall asleep while getting your toes done, and that's OK! This new water-less pedicure takes place on one of our comfy treatment tables in a softly lit quiet room. Nestle under a cozy blanket with a lavender scented eye pillow and warm neck wrap while our professional technician takes care of you. Trust us you will LOVE this service while getting all the benefits of our ultimate body buff, hot towel compresses and exceptional nail care.
$75+
Reflexology Pedicure
Enjoy an Apple Day Spa pedicure with the benefits of pressure point reflexology to ease stress and relax the spirit. Feet are soaked, nails trimmed and filed and cuticles softened. Exfoliating scrub, callus removal and a perfect polish leaves you feeling relaxed and stress free. Great for men too!
$85
Detox Pedicure
This detoxifying pedicure starts off with the Ion Cleanse detox footbath, and is followed by our mini or 50 minute pedicure; sure to leave you feeling renewed, refreshed and beautiful!
$76+
Nail Care
Nail Enhancements
Sculpt nails are a hybrid of gel and acrylic. Get added length and longevity without the strong odor. Wear it alone or finish it with any of our polish options.
$60+ 
Gel Polish Manicure
Get a superior service with Shellac or Tammy Taylor brand nail color system which delivers up to two weeks* of high performance wear with no nail damage and zero dry time. Includes hand massage.
* when used as directed.
$39
Polish Change
Spruce up your fingers or toes with a simple polish change. Over 100 colors to choose from!
$19
Nail Art
Available upon request by specific technicians from simple French Tip to detailed hand painted designs.
*Priced By Consultation 
Paraffin Treatment
Enjoy a hydrating warm paraffin dip and simple hand or foot massage. Great for dry skin and achy joints.
$15 (hands) | $17 (feet)
Classic Manicure
Nails are shaped and cuticles groomed. A hot towel treatment and simple hand massage followed by your choice of over 100 polish colors.
$27
Spa Manicure
Enjoy a warm paraffin treatment with exfoliating scrub. Nails are shaped and cuticles groomed. Relax while your hands and arms are massaged. Nails are polished.
$38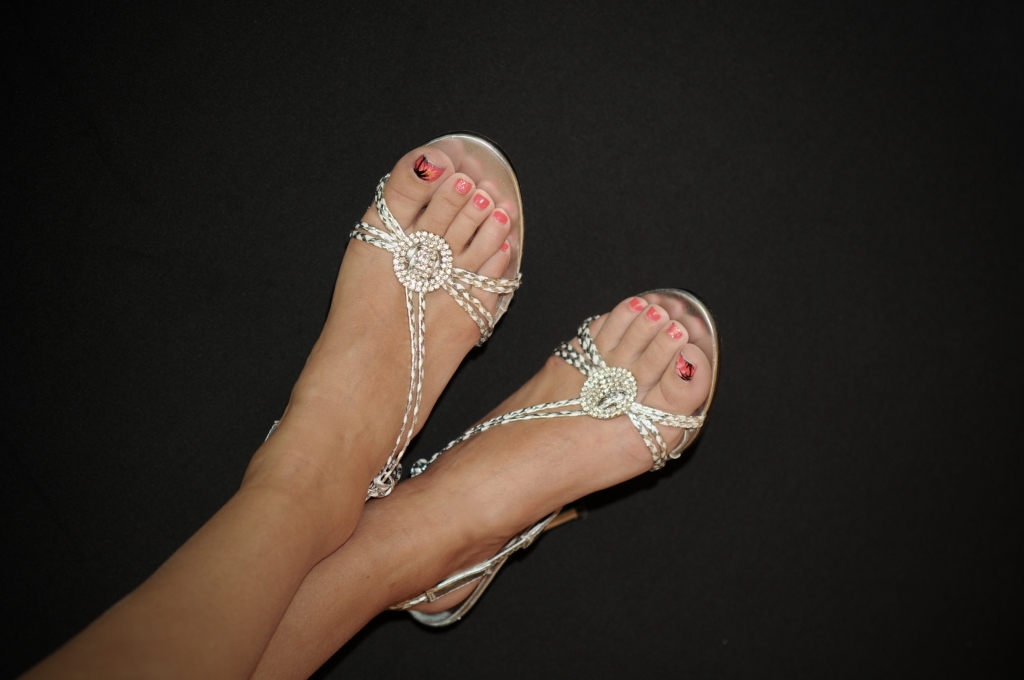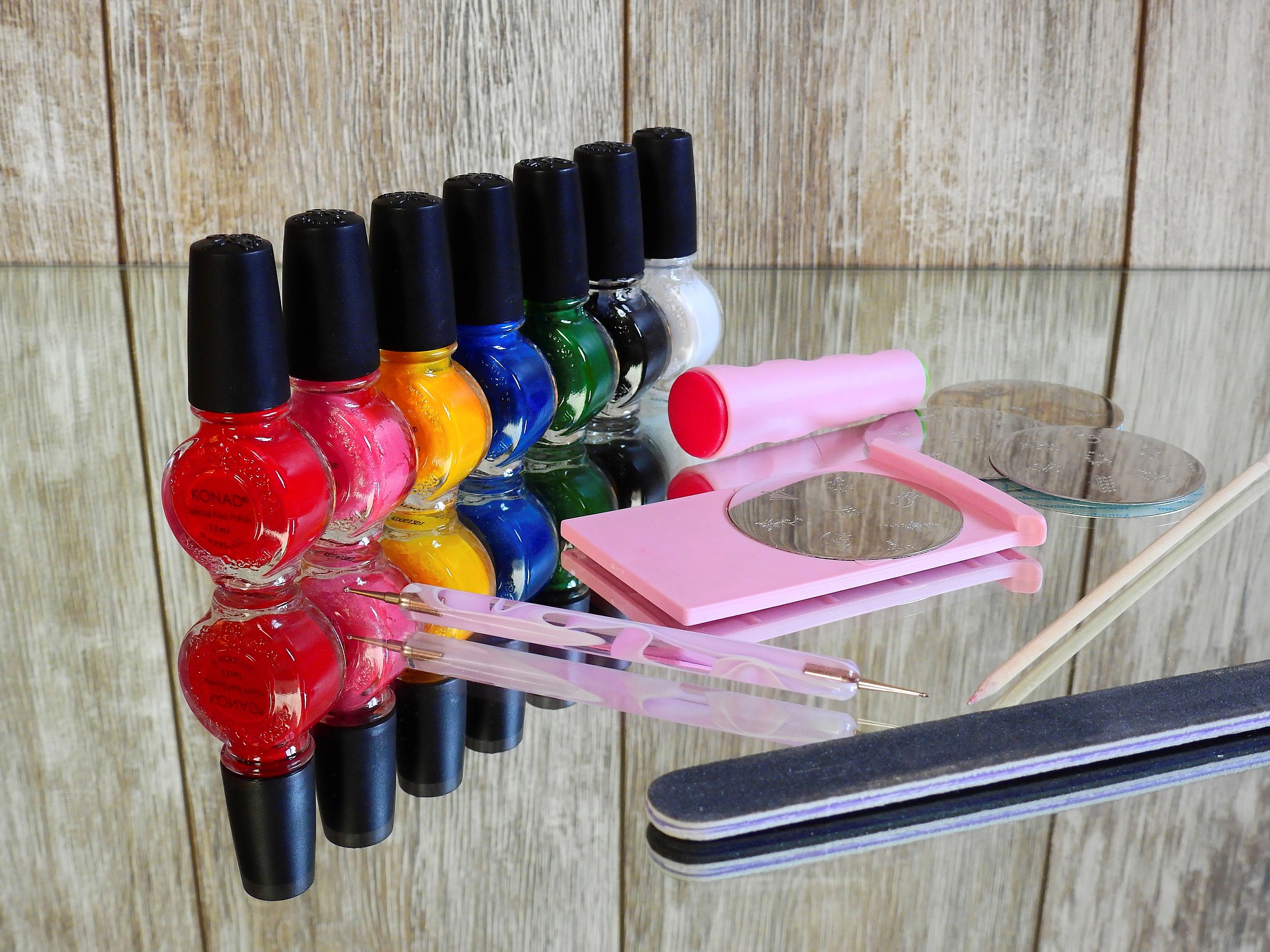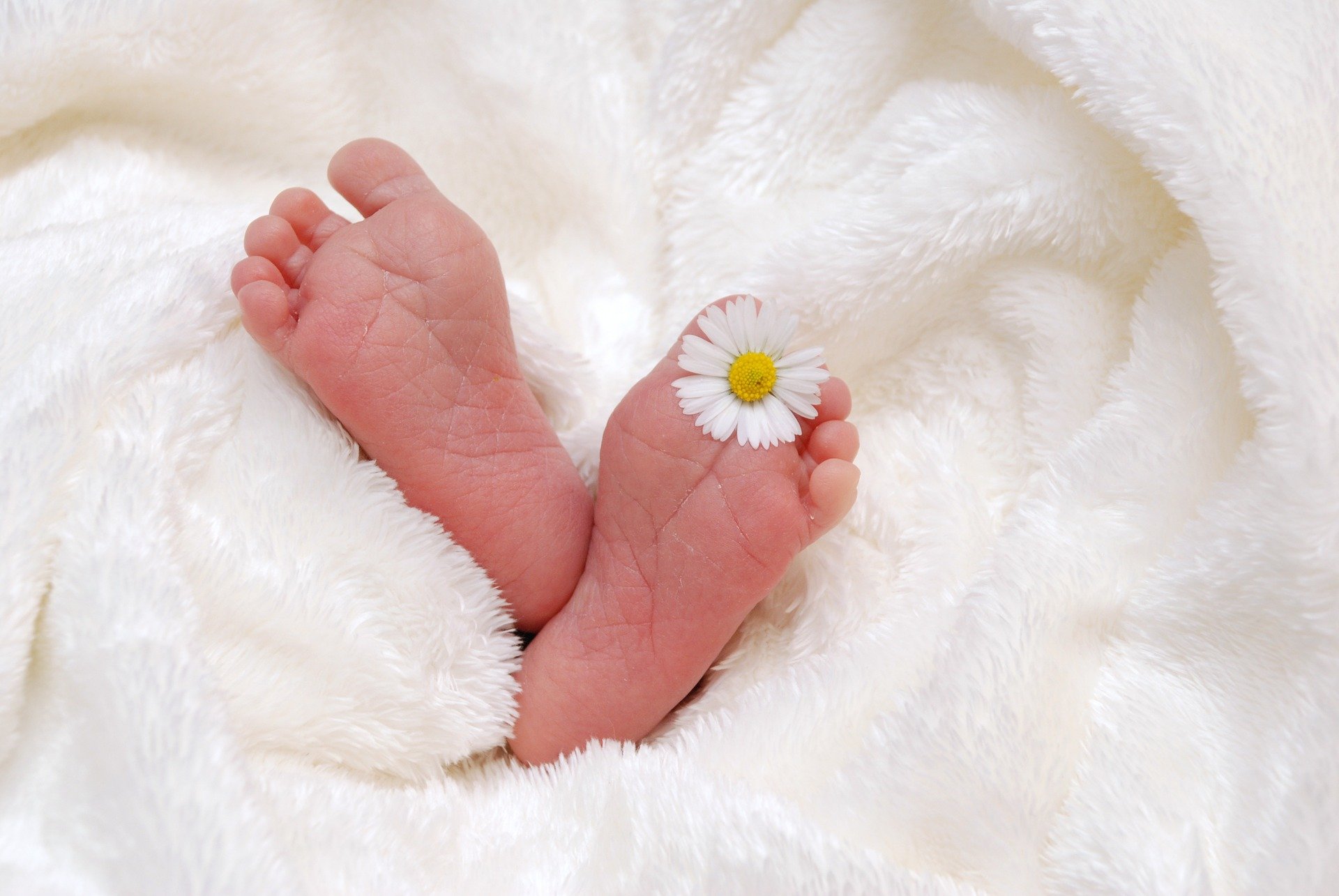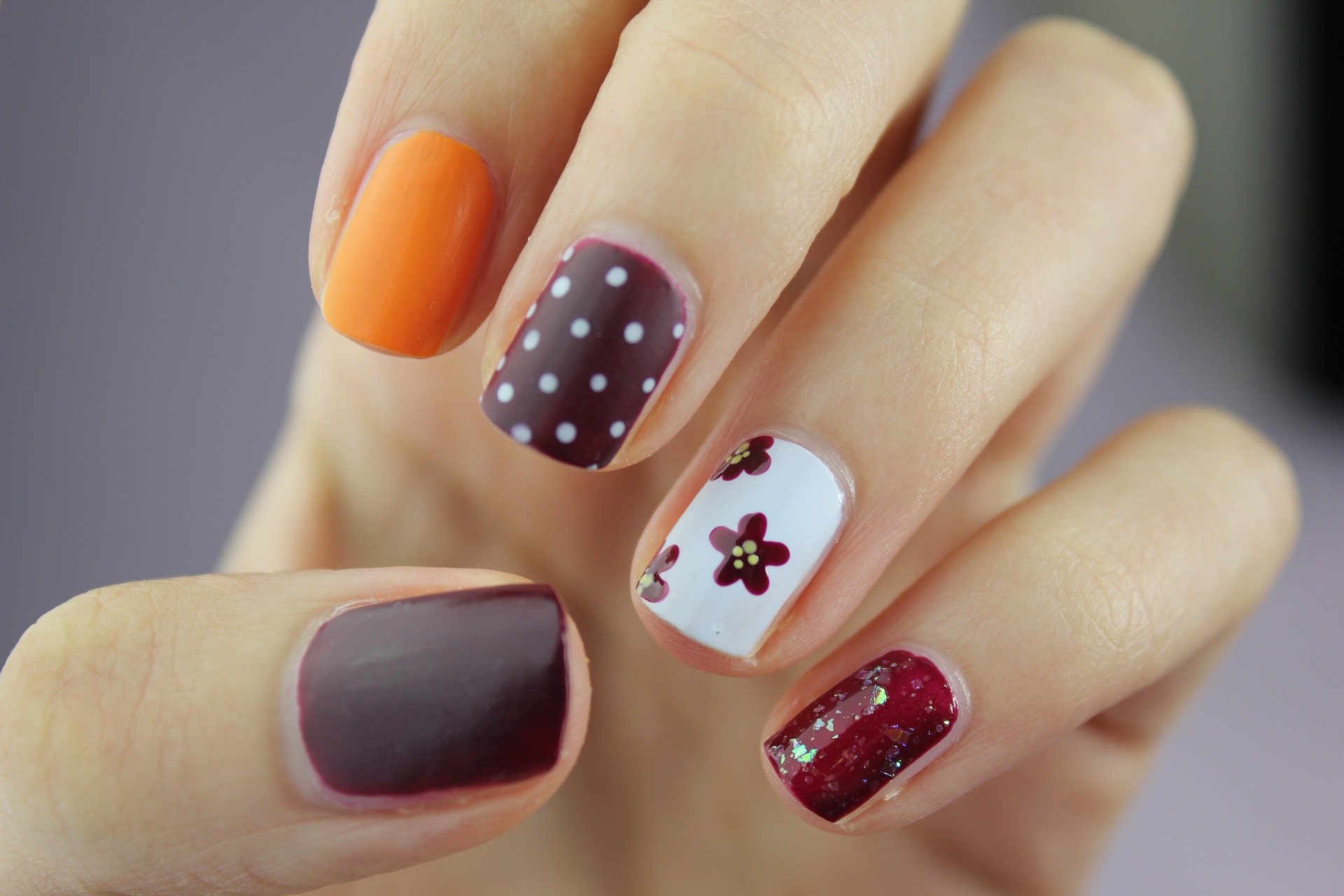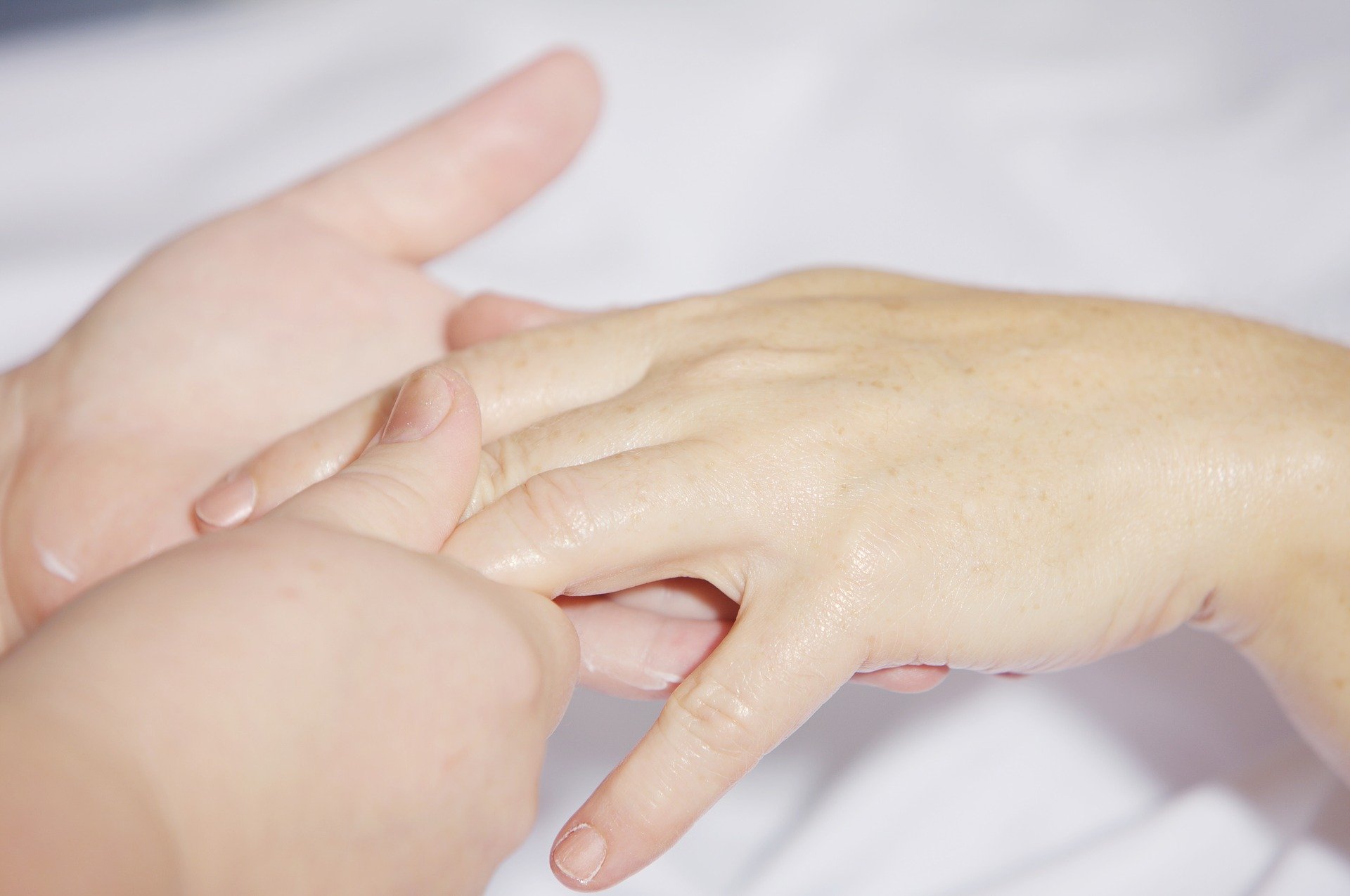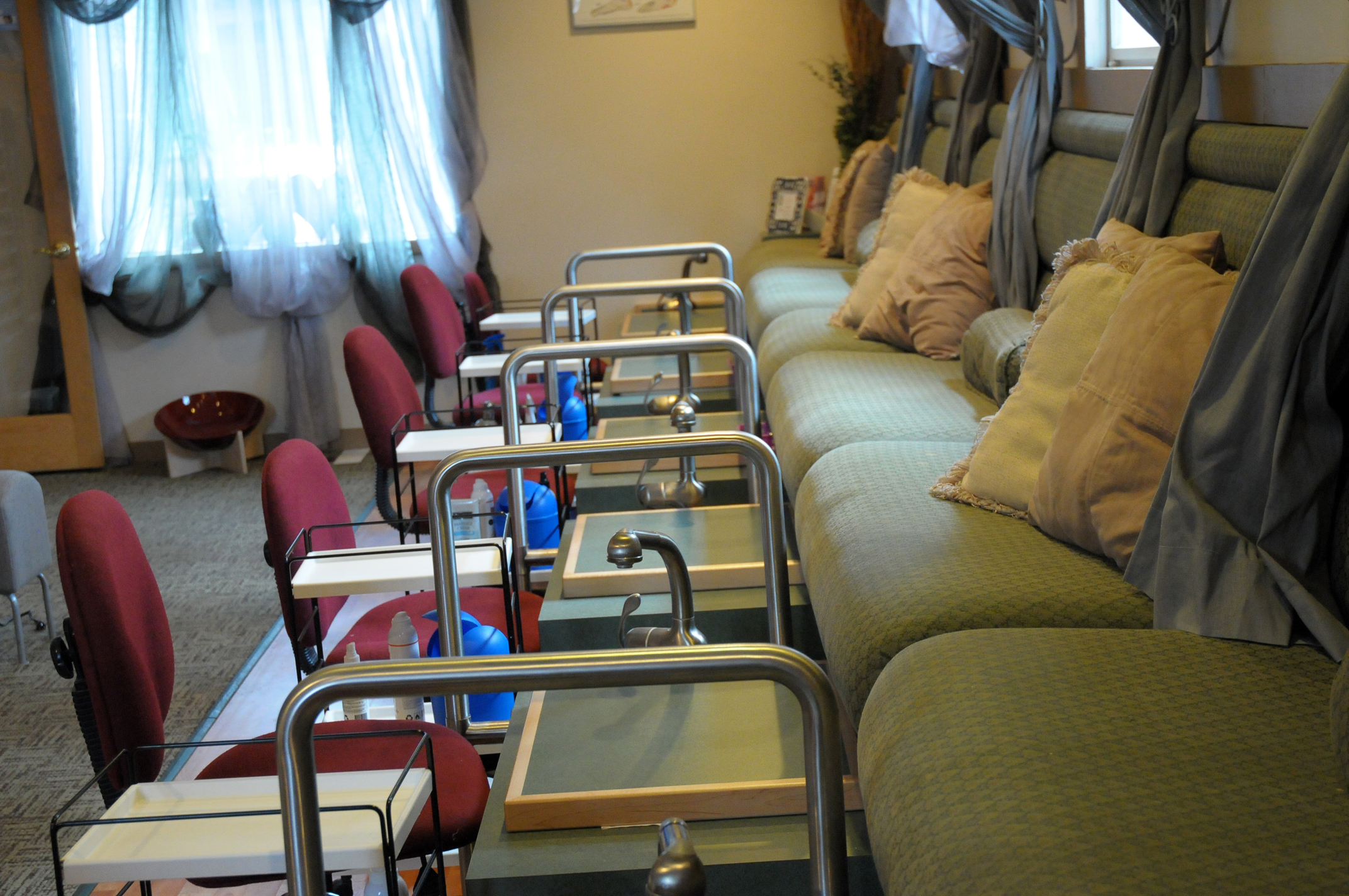 Gentleman's Hot Towel Facial
This traditional barber hot towel technique is enhanced with nutrient-rich essential oils for a truly restorative experience. Skin is cleansed and toned for a purer, clearer complexion, as irritation from shaving or sun-exposure is soothed. A refreshing, relaxing experience.
$59
Gentleman's Manicure
Cleanse and brighten the natural nail and relieve dry, cracked hands with this hydrating manicure. This treament moisturizes hands and relieves stress as vital nutrients and refined oils soften, restore, and condition the hands, nails and cuticles.
$27
Gentleman's Pedicure
Begin with a therapeutic foot soak, then nails are trimmed and filed, cuticles softened and calluses removed, followed by an exfoliating scrub and massage to the knee. Matte polish available.
$53
Men's Reshade Color
In just 5 minutes you can blend grey hair discreetly to appear refreshed, confident, & yes even a little more youthful.
$26
Beard Trimming and detailing
$12+
Nose/Ear Hair Waxing
$13 each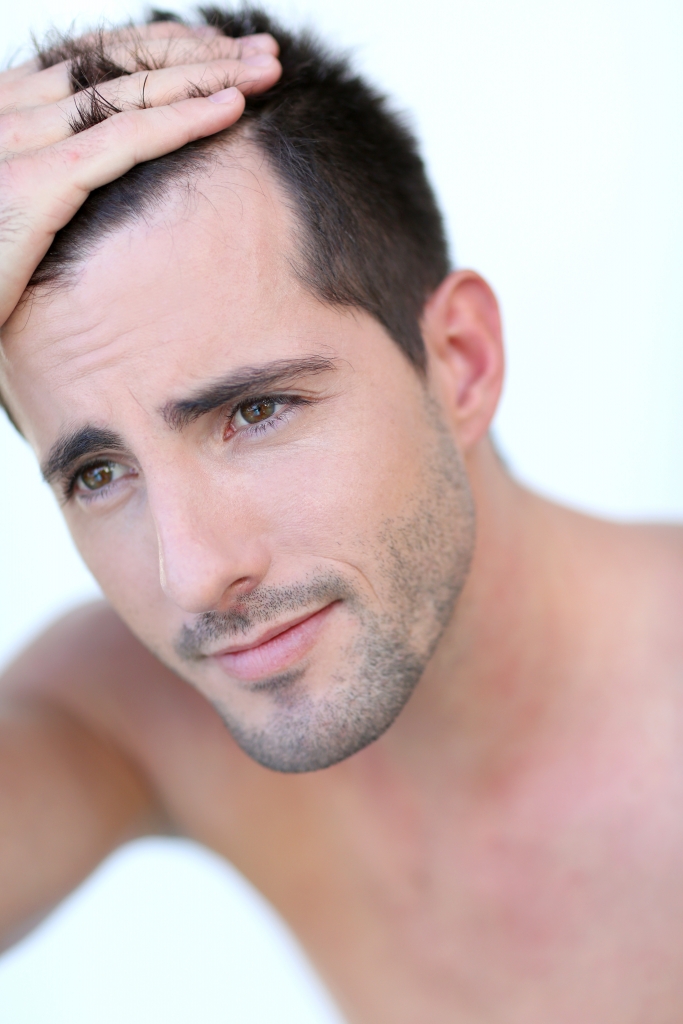 Air Brush Tanning
Gain a gorgeous natural color with no streaking using an all natural, completely odorless solution, dries in minutes!
Enjoy a beautiful tan without the damaging effects of the suns UV Rays. With our State of the Art air brush tanning system and organic products you need not worry about oranging or streaking.
Walk away with a tan to rival a week in the Carribbean.
$41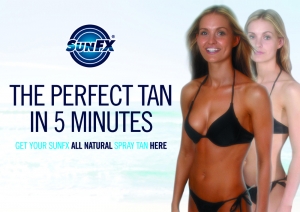 The Neurotris Machine is the most effective Body Sculpting machine in the world, with proven results!
The results are amazing!
Microcurrent Body Sculpting can be treated anywhere on the body, including:
Stomach
Arms
Breasts
Buttocks
Thighs
Treatment Benefits
• Rejuvenates the skin
• Reduces the appearance of fine lines and wrinkles
• Reduces puffiness
• Evens out skin tone
• Improves facial circulation
• Aids in skin exfoliation
• Increases lymphatic drainage
• Increases product penetration
• Acts as a sun damage treatment
• Reduces cellulite
• Enhances the body's natural collagen and elastin production
• Re-hydrates skin
• Increases cellular metabolism (ATP)
• Improves hormonal balance, which aids in the successful treatment of acne
• Allows for easier makeup application
• Tightens enlarged pores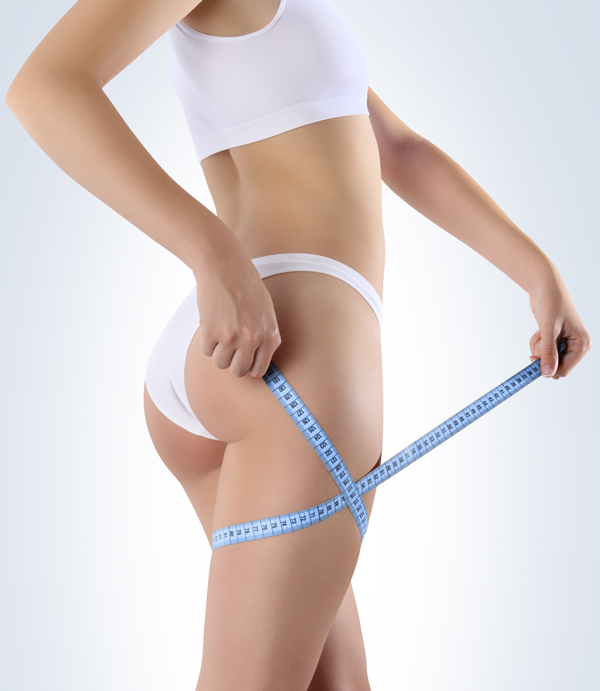 Hours
Tuesday By Appointment Only
Wednesday 8:30 AM - 8:00 PM
Thursday 9:00 AM - 8:00 PM
Friday 9:00 AM - 5:00 PM
Saturday 8:30 AM - 4:00 PM
Sunday/Monday Closed